With our ALMA™ shoes you will not only get those much-desired centimeters but thanks to its soft interior, you will enjoy great comfort.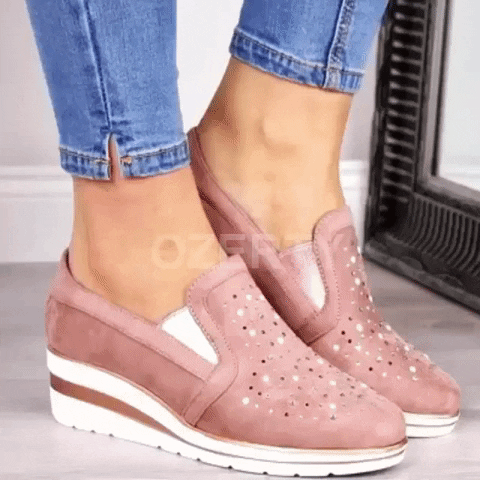 INCREASE YOUR STATURE - Our soles are specially designed by our best health experts, they will not only give you comfort in your day to day, but also these centimeters of more your legs will look more stylized and perfect than ever.
EXTREMELY COMFORTABLE AND SOFT - Our shoes are handmade with all our love, which is reflected in every detail.
RESPECTFUL WITH THE ENVIRONMENT - This is a proposal for you as an alternative to skins since from our team we believe in the possibility of having quality, modern and comfortable footwear without the need for animal abuse.
PERFECT FOR ALL THE YEAR- Interior covered with the best qualities of the market that provide a unique feeling in your day to day.
NONSLIP -- Its sole is made of non-slip materials and super-adherent rubber, to increase maximum comfort and maximum comfort when walking. You will feel that you are going through a cloud!
SLIP-ON TECHNOLOGY - Calce them and take them off faster than ever.