INSTANTLY CREATE THE APPEARANCE OF EYELASH EXTENSIONS WITH THIS INNOVATIVE MASK WITH TECHNOLOGY THAT WILL NOT CRUSH, SHOULD BE SCREENED OR SPREADED.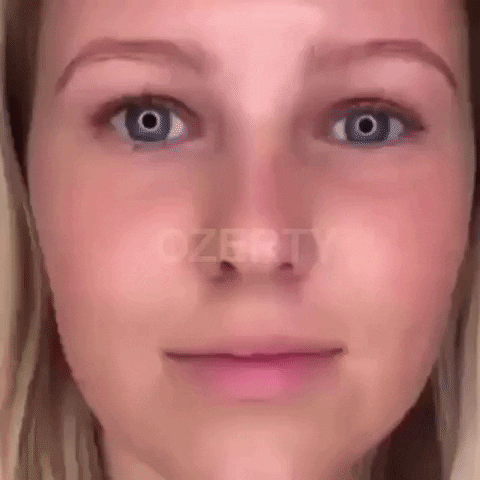 It's time to say goodbye to chubby eyelashes and say hello to INCREDIBLY REAL LENGTH AND VOLUME with our professional formula!

Experience the maximum volume and appearance of thick and false eyelashes with 4D Eyelash Extension
✅ HOW IT WORKS
This tube mask is powered by Orchid Stem Cell Complex ™ to promote long-term growth + Flake-Free Liquid Fiber Technology ™ that combines building fibers and extracts from Korean plants to add dramatic length + curl, creating eyelash glamor false without the glue.
💟 CHARACTERISTICS:

😍 Instant volume:

4D silk fibers increase and add volume to your eyelashes sharply and separately.
😍 A step to maximize:

The soft and creamy mascara extends over all the eyelashes without agglomerating, flaking or drying.

😍Waterproof:

Don't worry under any weather, our mascara supports you.
😍Durable:

It lasts up to 36 hours.

😍 Awesome perspective:

Your friends will be impressed with our lovely mascara.
😍 Exclusive formula:

Unique ingredient to maximize your eyelashes, making your eyes shine and shine.

✅ HOW TO USE
Start with the wand at the base of the eyelashes and move towards the tips.
✅100% VEGAN + NO CRUELTY

Our quality and high-performance ingredients are always free of parabens, phthalates, sulfates, and fragrances.


FEATURES

Developed by Orchid Stem Cell Complex ™ to stimulate + stimulate eyelash growth.
The soft fibers provide a high impact length and lift the eyelashes from the root to the tip for an appearance of winged eyelashes.
The formula to build will not be grouped even when multiple layers are applied.
The transparent and glossy coating prevents the formula from peeling and staining.
The fibrous formula is easily removed with your favorite make-up remover and a wipe.
This great sales success reveals tabs that you never knew you had! The specially designed brush features stepped bristles that cling close to the root, increasing the length and volume beyond imagination. The custom dome tip uses precision bristles to lift, define and curl even the smallest lashes. With a bright formula, jet black and long-lasting, you will look luxurious and silky eyelashes that will not stain, agglomerate or dry.

WHAT MORE YOU NEED TO KNOW

FREE of color, fragrance, parabens, sulfates, phthalates, SLS, PEG and gluten.
Vegan and not tested on animals.
Without glue, hypoallergenic and non-irritating ingredients.
No prostaglandin / bimatoprost (found in Latisse).
HOW TO USE

For more complete looking eyelashes - Cover both sides of your eyelashes for maximum volume.
For the drama of deer eyes - Zigzag the wand back and forth on your eyelashes as you drag up to get a deer eye effect.

For the whole day Curl - Focus the application on the base of your eyelashes to maintain its curl.