(Super Strong Neodymium Magnet!)
Released for children from age 10.

Build a large variety of shapes and figures with this highly creative magnetic toy.
Please see the size guide down below!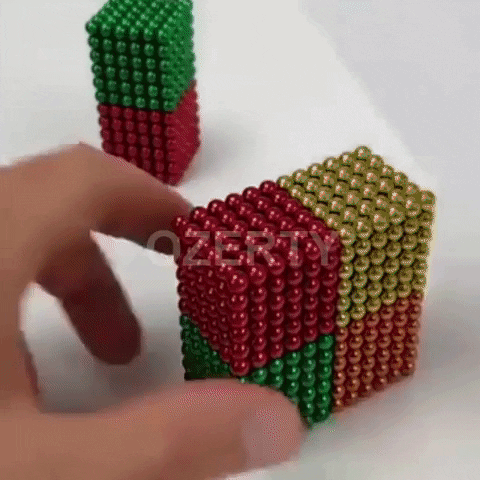 Pull them into a chain, fold them into a fabric, and meld them into limitless shapes: both abstract and geometric, flat and 3D. 

Use them when you need to massage your mind, practice your patience, relieve some boredom or alleviate some stress.
Letting Your Imagination Fly!
👉1 cube consists of 216 orbs

Size

3mm diameter
Metal box not included.

You can get the left cube or the right cube in terms of size. The cube in the middle is just for comparison reasons we do not sell only 125 pieces. All of our cubes have 216 pieces of balls :) 
Do not recommended under 10 years old!