📺 Watching videos and movies on your phone has never been so comfortable!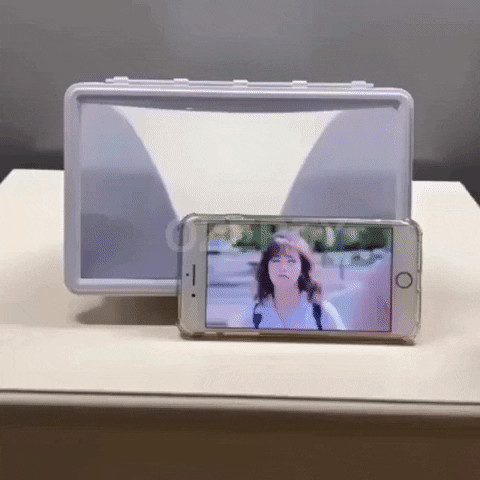 📱 Specially created for smartphones ... Instantly transform your phone into a small television!

✅COMPATIBLE WITH ALL TELEPHONES

Whether you have an iPhone or Android phone, LUMINO™ is sure to work with your device.

✅ HIGH TECHNOLOGY
Take advantage of its telescopic design to improve the brightness of the image. This amplifier prevents the reflection of light. You will instantly enjoy your film with complete peace of mind!

✅ PRESERVE YOUR EYES
LUMINO™ can enlarge the phone screen 2 to 4 times. Its image quality is breathtaking and reduces eye strain. Let yourself be tempted by this unique format! Install your screen and treat yourself to lots of happiness ...

✅ PORTABLE
The screen magnifier is light. You can take it wherever you go. Practical, it requires no battery!


WHEN TO USE IT?
👩‍🍳 Follow cooking recipes live from your kitchen

🎬 Improvise a cinema session alone or accompanied

🚿Watch clips or videos in the shower

⛺ Amaze your friends while camping

💡 Unleash your creativity

👍 Accessible to everyone !

LUMINO™ measures 18.5 x 14.5 cm.


WARNING !!!

due to the huge success of our LUMINO™ our stock is running out very quickly! We advise you to place your order as soon as possible in order to take advantage of this offer before everyone else!