THIS WINTER, WE WISH TO KEEP YOUR FEET WARM AND DRY AND BE EQUIPPED AGAINST NEGATIVE TEMPERATURES, SNOW AND ICE.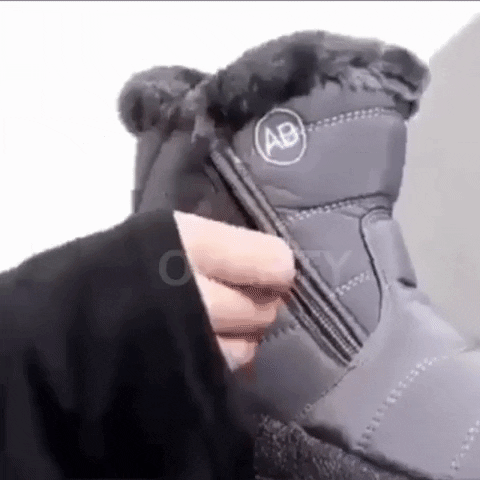 These snow boots are ideal for cold weather, keeping your feet dry and warm up to -40 ° C. The inner liner is made of recycled felt and will guarantee you warm feet in all circumstances. The liner is removable and machine washable at low temperatures.
The sole and bottom of the shoe is very resistant rubber and insulating properties. You can walk in the snow for hours without feeling the cold.
Ideal for cold seasons, these boots will accompany you during all your favorite winter activities, from snowshoeing to northern trips, or just as a daily shoe. 
👢Slight and comfortable, Comfortable as slippers, perfect for long walk in winter.
👢 Elegant boot made of premium material with a non-slip rubber sole, durable, soft, comfortable and of high quality. 
👢 These boots without warm up to -40 ° and waterproof
👢 Removable and washable inner slipper and you can wear them as indoor and outdoor slippers with heatseams and completely waterproof  sealed.
👢 Waterproof, they have an ultra faux fur lining soft and secure closure by side zip. 
👢 Comfortable: light and comfortable shoes that fit perfectly to your feet, and your style and allow you to stay up all day. The height of the sole adapts to the foot curve, you will not feel any stress when worn. Casual style to wear everyday.
👢 Non-slip: The rubber outsole provides shock-absorbing, anti-twist, anti-corrosion and slip-resistant performance, providing maximum safety when walking on slippery surfaces.
👢 Durable material: Lightweight, water resistant, slip resistant, expandable, odor resistant with high quality zipper.
👢 Many colors: this women's boot is available in a variety of different colors. Can adapt to your style of clothing, highlighting your trend and taste of fashion.