PEELMAGIC™ The best automatic peeler! don't waste any more time when cooking and avoid injuring yourself by peeling your fruits and vegetables!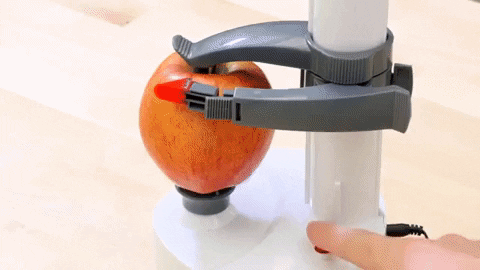 The end of year celebrations are approaching, and who says end of year celebration also says that it is one of the periods of the year when we spend a lot of time cooking good meals for our family and our family.

It's time to make your life easier when you cook with our PeelMagic automatic peeler! 

Save a lot of time and never get bored with every potato and apple you need to peel.

Place your fruit or vegetables on the base of the peeler using its serrated base and adjust the cut size using the horizontal arm on which a metal blade is installed. Press the button and let the machine do the work 😄. In addition, an upper arm has been added specially to keep your food firmly supported during rotation!