🎄YOUR PERFECT ASSISTANT FOR THE YEAR-END FESTIVALS! 🎄
For you too, the packaging of gifts is a real sore?

Are you also of those for whom each cut of wrapping paper suggests that an earthquake has occurred?
Our SlideCut™ is for you! Not found in stores!

With him, the cuts of wrapping paper are perfectly regular and take only a few seconds.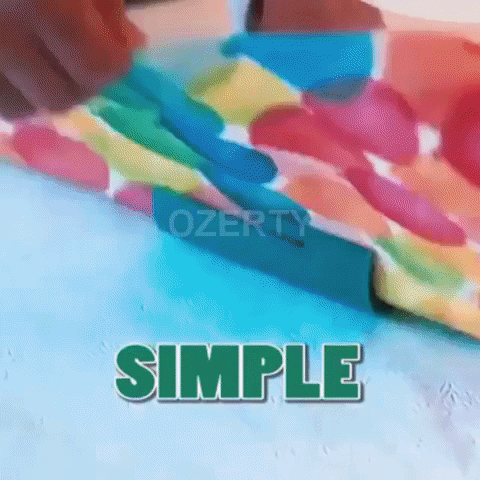 Not only do you get perfect wrapping cutouts every time, but it can also serve as an excellent wrapping paper roll organiser.

Indeed, the tool is completely flexible, it perfectly keeps your wrapping paper in place during its storage so that it does not go away.
FEATURES
Various use: gift wrapping paperpaper, tablecloth, tapestry...
Totally secure design of the integrated blade
Ergonomic tube for easy use
Perfect cut, systematic and in seconds
As an organiser, save space and protect your gift wrapping rolls
An original gift for the family, at home, at work or at school 
SPECIFICATIONS
Green colour
Dimensions: 10 x 5 x 5 cm
Material: ABS plastic (tube) and stainless steel (blade)
CAUTION: Sharp blade. Contact with the blade can cause injury. Always keep blades away from fingers and body. Handle with Care. Keep out of reach of children.