Get an amazing ponytail in the fastest time possible!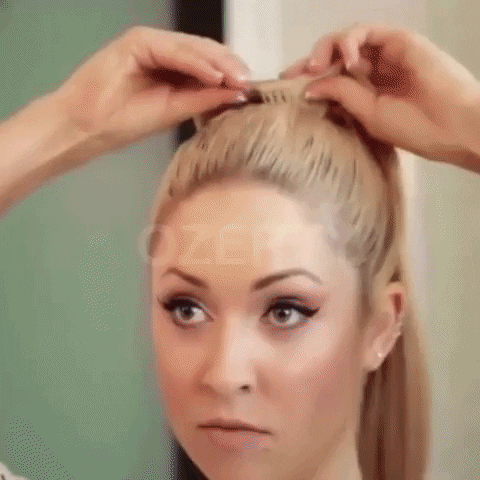 Imagine having a perfect ponytail on point without having to grow your hair or if your hair is too thin, especially if you needed that instant glam on a formal event or a party, Our STYLER™ Ponytail Extensions is Designed to give you that instant glam that you wanted, and you the best part is you can just do it in minutes!
It's easy to use! Just wrap it around your ponytail and clip in to get that instant length.  
Durable and long-lasting. 
Made of natural fiber that was recently developed which performs remarkably like human hair. 100% Premium natural tangible

 fiber with a soft, natural touch and great curl retention. Please avoid using high heat irons

 
Match your hair color and choose from a wide variety of shades. 
Features:
Weight-less

 

- The STYLER™ 

Full Glam Ponytail Extensions

 

weighs about 100g which is so light that after days of wearing it you wont even feel like its there at all. So no more worrying about the ponytail falling off because of weight
Strong Hair Strand

 

- Each hair is made out of 100% Natural Heat Resistant fiber so it's 100% safe for heat and color dye
Easy Install

 

- The STYLER™ 

Full Glam Ponytail Extensions

 

comes with an easy install clip-in comb with Hair ties and velcros so no more need to add thick and heavy bands or clips.
Glamorous Design

 

- This STYLER™ 

Full Glam Ponytail extension

 

has a unique hair tie design to look like it were your real hair and were carefully designed to look like a real human hair color.
Create a ponytail using your natural hair, secure it using a hair band.
Attach combs of the STYLER™ Full Glam ponytail to the top of the ponytail you created.
Hold the velcro strap and pull it under the ponytail.
Secure the velcro and continue wrapping the long strap around the ponytail to cover the band.
Secure with bobby pins for a completed look.
Enjoy rocking your new, full, and gorgeous pony!