TIRED OF SHOUTING OR HEARING "TAKE YOUR SHOES OFF" BEFORE ENTERING?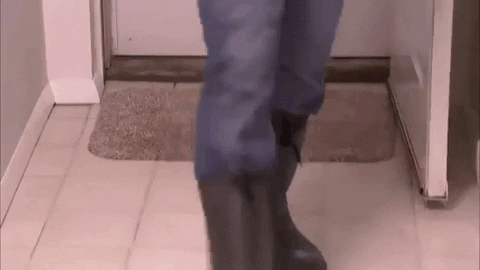 TIRED OF CLEANING UP FOOTPRINTS IN YOUR HOME EVERY DAY?

 
Forget that!

 

The WELLMAT will keep dirt trapped in front of the door and out of your home thanks to its new super absorbent material. 
USING ITS MULTI-LAYERS AND ITS NEW MATERIAL IN MILLIONS OF ULTRA-ABSORBENT FIBERS, DIRT AND WATER WILL BE AUTOMATICALLY RETAINED ON YOUR WELLMAT:
Avoid dirty footprints on your carpet

 : 

the high-quality cotton structure absorbs liquids in an instant, while the microfiber traps dirt and mud

 

.

 

Say stop to sand, snow, grass, leaves, pine needles and road salt right on your doorstep.

 
Non-slip backing

:

 

 

The non-slip PVC backing allows you to wipe your feet well

 

so that even the most stubborn mud and dust stays at the door without you having to take off your shoes.

 
Easy to clean

:

 

 

it is light, the

 

available machine 100%, 

and safe for the dryer.

 
Durable & Effective

: 

Non-slip neoprene coating

 

that secures all floors, unlike a traditional rubber, covered mat which can stain or even yellow expensive floors.

 

No weird or rubber smell.

 

 

 

 
Adaptable to all habitats

:

 

 

ultra-thin door and floor mats will fit under all types of the door (entrance, garage, behind, etc.) 
Created for the family

:

 

 

perfect for pets, the doormat will also absorb paw prints on the doormat, and of course those of your children   
TECHNICAL CHARACTERISTICS 
Size: 46 x 71 cm

colors: beige or gray

Weight: 970 gr

Material: 45% cotton, 55% microfiber
PACKAGE INCLUDES
1 X WELLMAT Absorption Mat